Paula Welch
The Interlopers
On the planet Lamatra, war breaks out between feuding colonies, a spaceship called the Zephyrus, escapes with a precious cargo of hundreds of children. Now on the run, they travel through space for nearly two years, seeking a refuge until it is safe to return home. During that eventful journey a young cadet, Lathaniel Labarok, is appointed the executive officer, and is trained throughout their journey by Captain Devaris, who unbeknownst to Lathaniel, is dying.
Back on Earth a talented Australian astronomer, Dr Charlie Featherstone, works for the CDSCC at the Tidbinbilla Observatory near Canberra.
Long before watching a meteor shower from his bedroom window when he was seven years old, Charlie has always dreamed the dream of all astronomers; going into space and exploring the universe for intelligent life. Little did Charlie know that one day his dream would become a reality?
Finally discovering Earth, Lathaniel's ship the Zephyrus, remains beside Jupiter, where they watch and learn everything they can about Earth and its inhabitants, in hope of finding a way to communicate with them, without frightening Earth's inhabitants.
A few months after their arrival, Charlie's team at the Observatory finally discover the alien ship near Jupiter and their satellite on the moon. Once their excitement settles down Charlie calls a friend, Major Jack Murphy, who wakes up Canberra and the world to their discovery.
However, the U.N. cannot agree on what to do about the alien ship and hence does nothing as they wait to see what happens.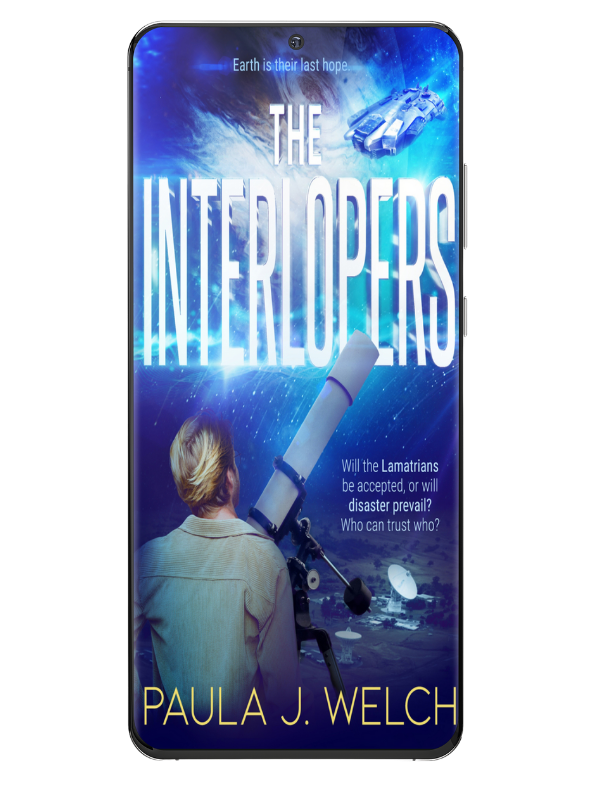 Taking a leap of faith, Lathaniel sends a private message to the Tidbinbilla Observatory and asks if they can meet, secretly. Charlie and his team agree to meet with the aliens with the approval of the Australian Prime Minister, Abby McAlister, who is eager to know what the aliens want and where they are from.
Charlie's clandestine rendezvous is soon discovered, the Prime Minister is called to the U.N. to explain. Convincing the U.N. assembly they are not a threat, the Lamatrians land and settle in Canberra.
Offering technology in exchange for sanctuary, the Lamatrians settle at the Tidbinbilla Observatory where scientists from around the world come to study them. Unfortunately, good intentions turn to disaster as splinter groups and powerful corporations seek to destroy the Lamatrians and their technology.
Even though Charlie and his team welcome the interlopers and only see the good in what the Lamatrians can provide Earth, their shuttle is destroyed leaving the Lamatrians on Earth no way of getting back to their ship.
Yet another threat looms closer to Earth, when the shuttle exploded it sent an emergency message back to Lamatra and possibly into the hands of their enemies. Now Lamatra know the co-ordinates of Earth's solar system, who will come? Not knowing who won the war or if it is still being fought back home, Earth must now prepare for a possible invasion. Earthlings and Lamatrians must now unite to survive.
Rave ReviewS
What People Say
5 ot of 5 stars Super story
"Well fell on this book so I gave it a try I am glad I did I really enjoyed it so much I hope to carry on with more following books."
– Dave & Linda
Barnes and Noble
Amazon.com
Booktopia
Fishpond.com.au
The Book Depository
Amazon.com.au
Wordery
Amazon.co.uk
Waterstones.co.uk
Angus and Robertson
Foyles.co.uk
Blackwells.co.uk
Readings.com.au