Paula Welch
Cloud Piercer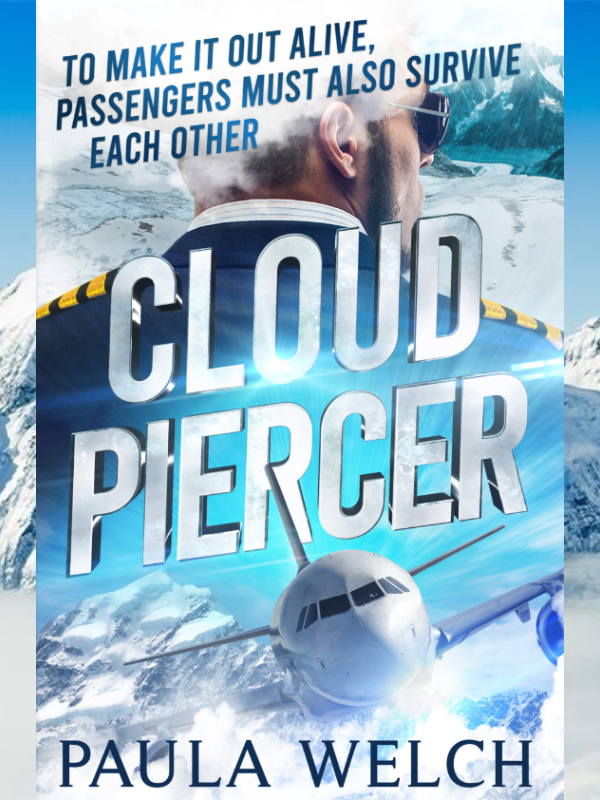 Flight AN224 crashes high up in the Tasman Valley in the Mount Cook National Park, in New Zealand.
With many dead and injured, rescue operations are thwarted by bad weather, freezing temperatures and poor visibility. Seismic activity, earthquakes and avalanches continually threaten the passengers while they wait to be rescued.
With every new tremor brings with it more danger.
The Alpine fault line has destabilized and millions of tonnes of snow and ice, now fractured have become volatile and are ready to come thundering down the mountains that surround them.
Captain Benjamin Flynn, with the help from Mountain Rescue, must hold together the surviving passengers and crew while they agonizingly wait for their turn to be airlifted to safety. Time is of the essence, however, some passengers will not wait to be rescued and head down the valley on foot, into perilous conditions.
Amidst all the carnage of the crash, a female passenger is murdered and her partner is also at risk.
Will Captain Flynn and Mountain Rescue save everyone onboard before the unforgiving elements of Aoraki consume the majestic Airbus? Time is running out.
Rave ReviewS
What People Say